Summer is over. Instead the heat and the sunny days on the beach, there are cool but very picturesque days reminding us of the upcoming winter… In fact, the coldest time of the year is closer than you think, so you will not be wrong to think about your ski vacation in the mountain as soon as possible. – Why not even today? We have several proposals for you and if you keep reading, will found out where are the best winter resorts in Europe. If you are eager to understand which they are, just stay here and be our readers!
If you're looking for cheap travel deals, if you more than everything want to spend an amazing winter vacation with your family, but are not quite sure how to organize your trip, here is the best place for you to get informed. We know everything about the ski holidays and with the greatest pleasure will share with you this precious information!
Go to Bulgaria… This land is gorgeous and we have been there many times. It is a small fairy place where you can see amazing things, sights, cities and villages. Its nature can take your breath away and if you spend there even a week, be sure that you will never want to leave. – Because the country of Bulgaria is truly magnificent and captivates anyone who touches it!
Bulgaria is hiding many suitable places where you can ski. The list is long, but today we are going to tell you the best of them and then the choice remains for you… – Are you ready to start?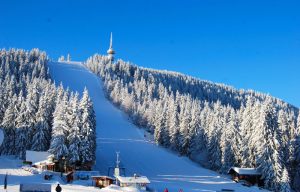 If we have to tell you where we would go when it comes to ski holidays in Bulgaria, definitely we would visit Pamporovo ski first! This place has very good conditions for skiing and recreation as well. There you can find very good value for money, as the hotel base within the resort is well-equipped and maintained. For the families with children, the ski resort of Pamporovo is the perfect place for a holiday and if you go there, will understand what me mean…
Pamporovo is located in the Rhodope Mountains – probably the most picturesque mountain in Bulgaria. Many people go there not only for ski, but during the summer season too. There is a long list of Natural miracles, eco-paths, caves and sights for you to see, so that whenever you go to this place, will be good!
The most up-to-date topic at this moment is the ski holidays and for that reason we will focus on it. Continuing the article with the ski resort of Pamporovo, would like to note that there are over 10 ski runs and about 6 lifts on your disposal. You can practice your favorite winter sports without restraint, as if you need additional ski training, just visit the ski school available and get several useful lessons. Have in mind that the people who will teach you in skiing are professionals – to a man! Trust them and improve your skills!
As we told you, in Bulgaria there are many suitable places where you can ski and practice many other interesting winter sports. If you are interested in ski holidays 2017/2018, but instead to ski you prefer just to relax in a cozy hotel while watching the falling snow outside, you have a huge choice in front of you… Not only are the ski resorts suitable places for winter holidays. You can fully relax being in some small village, or even in the big city. Bulgaria is rich in many fairy places – among the nature, or close to it… Still, if you have the chance to go to some of the ski resorts of Bulgaria, or for example your beloved ones adore to ski, do not hesitate and visit Pamporovo, Bansko or Borovets! Those places will make your family vacation unforgettable, fulfilling and the best one you have ever had! Do not miss this chance!
Some of us have no patience to ski. Others, prefer to go to the beach, as there are even people who are ready to travel thousands of miles just to touch the stunning nature of Bulgaria! We are ready to do that too and nothing can stop us! This land is very interesting in terms of history and culture. It has rich past and livelihood that worth seeing. Go to holiday to Bulgaria and get inspired! This country definitely can make you feel in this way…
We can write many articles about Bulgaria, about the ski resorts there, the Black sea summer resorts, sights, cities etc. We have been there many times but we never have enough. And even that this land is really small (smaller than the most European countries), is beautiful enough to impress you like never before. If we have to list all the amazing places within this land, we must write hundreds of articles! Every Bulgarian holiday destination deserves our attention (and yours too), so keep reading our articles and will learn more about this land!
Visit best travel site 2017!
To ski is wonderful. Only the people who practice this sport know what an incredible emotion it brings… be one of these people and visit Bulgaria during the winter season. If you have not skied so far – learn! If you have kids who also would like to learn ski – take them to the ski school where a team of skilled and enthusiastic people will deal with them… Your children will be in good hands, as meanwhile you would visit the local cafe to get warm! You will definitely need this :)!
If we had just one option for a winter holiday, it would be the country of Bulgaria. If we had to make a choice between the other European ski resorts and Bulgaria, we would choose the mountains of Bulgaria of course… If we had to tell you where you should go, guess what we are going to say :). – That's right – Bulgaria is on the top of our list when it comes to winter vacations (family or solo), so just follow us and let experience an unforgettable snowy tale together!
Watch this video for Bansko – another amazing ski resort in Bulgaria!