What you are ready to do for your family? – Is it the most important thing in your live and how you make your beloved ones happy? Do you buy them many expensive gifts or every year you take them to some exotic destination, in order to make them feel special…?
All that sounds really great, but in the same time sounds too expensive to afford it too. Most of us have not the change to spend so much money in the name of our families, although we would like to… What to do to make the people we love to feel special for us and must we get a salary of 1 000 000 to make feel our half like a kings/queen?
No, you can tell your beloved ones that they are the best thing in your live only by providing them with faster and pleasant traveling! Yes, it is so simple that you will be even surprised by the things we are going to tell you today… Something so simple like the faster movement can create miracles, especially if you are a traveling parent. Then, you will need more than anything a fast travel and early arrival!
Get a NEXUS card and make happy your family. If you do not know about this amazing pass, but are interesting to learn what it is, just do not close this page and stay here. Something very useful is only one step away from you and you have just to go and get it! It is easy, so learn where, when and how to apply for this wonderful trusted – traveled program!
Remember the number 3. It means something really important. This number means that you have to follow only 3 steps that will take you to the incredible NEXUS cards. Of course, you should first to apply for them and after that will be able to say: "Yes, I'm a proud owner of this card!" . See more about the NEXUS family apply here!
The first step you should take is to fill-in the application form. –  Easy, right? – And then? – What you have to do then? You do not think that everything is done only with this first step, right?
When you're ready with the application form, you have to send it by email, as the paying of the fee is also a part of the whole process. And after you finish the last step (performing of the payment), will have to await the approval. The most important and in the same time the most impatiently anticipated stage! Everyone wants to get its NEXUS card immediately, but unfortunately that is not possible due to several reasons: all the candidate members have to be carefully checked, as well to meet several very important and irrevocable conditions. The most important of them is the absence of a criminal record and a citizenship in Canada or the U.S.
Maybe we forgot to tell you that the NEXUS cards are valid only for people who live in some of these countries and often cross their borders. Maybe we missed to note that only holidaymakers or businessmen who travel between these amazing lands have the right to pass the customs check by using the NEXUS program… Now it is time to tell you all that! And yes, in fact not every one of us has the chance to become a member of the NEXUS program. If you or me live in Europe and Canada or the U.S. are just a distant destinations for us, sorry but we won't be able to get a NEXUS card. – Nor our families!
Let's say that you are a citizen of Canada or America and already have a NEXUS card. You have been traveling for many years by using it and are very happy with this! You pass the customs check so fast every time when crossing the borders of these countries, that you will be more than sad if you must say goodbye to your NEXUS card!
Click here for more: https://goo.gl/9Lh88N
You do not have to… Just renew it and keep using it. Every five years you should renew your membership, as the procedure is just as easy as the initial one. If your family was happy with the NEXUS cards used in the past, why should you get rid of them? Renew your family package and continue to be happy. Apply, pay and wait – do you remember the number of 3?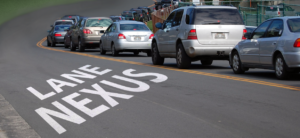 Have in mind that the steps are the same, as for all the families with kids the process is even accelerated. Take advantage of that and do not wait to pass the time… Apply today if you have noted that your NEXUS cards need to be renewed and enjoy your fast movement between the borders of Canada and the U.S.!
We would like to tell you something about the lost NEXUS cards. Yes, that may happen, so be prepared to undertake some actions when your card is missing. Someone can also steal it… Unfortunately, this is a very common situation that everybody can face with!
If your NEXUS card is lost, stolen or even damaged, you can replace it without problems. The NEXUS program provides all its members with the chance to get a new card when the old one is gone! And that is great! Nobody wants to travel without a NEXUS card once when he has been using it in the past. We fully understand him! If now you are wondering how to apply, have in mind that you have to follow 4 steps. You know them from our rows above and surely they will be easy for you to perform them. Well, what are you waiting for?
No matter why you cannot find your NEXUS card, be sure that the NEXUS program won't "abandon" you. It will give you another card, a new card that to use like before, but this time you have to be more careful, so that to avoid future problems. If you do not want to say "my NEXUS card is lost", just listen to us. Keep this in mind and never forget our advices!
We believe that the NEXUS program is great. Believe it too!